About Us
Principal Joseph Paduda and his associates tap a wealth of industry insight and experience to deliver programs and services that reduce the cost and improve the performance of managed care programs without compromising the quality of health care.
We are smart and fast. Our continuous analysis of the health care industry and macro-economic factors along with our practical experiences working with clients to develop real savings keep us on top of the industry and able to respond with immediately actionable plans.
Services encompass research, competitive analysis, operational and sales improvements to the health care industry. It's all highly customized – there are no cookie cutters in our briefcase.
Our national and regional client list includes insurers, managed care companies, employers, health care providers, and venture capitalists. Join them, contact us today.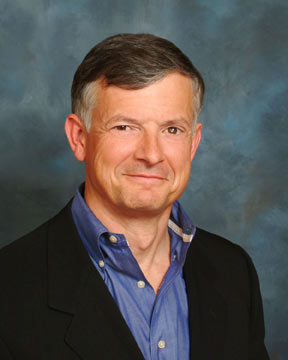 Joseph Paduda
Principal of Health Strategy Associates

Joseph Paduda is a nationally recognized expert, speaker, media source and author on managed care in group health and in workers' compensation. He translates complex data into actionable knowledge and is able to take an aerial view or to drill down into intricate niches.
His practical approach and more than 25 years of experience in the field give clients precise direction and applicable programs.
He writes the popular weblog Managed Care Matters attracting more than 1500 unique visitors a day and a good deal of comment in the health care world. His blogs are frequently republished on other sites. Mr. Paduda also conducts industry surveys, including one focused on managing pharmacy costs within workers' compensation.
Prior to founding Health Strategy Associates in 1997, Mr. Paduda served in sales, marketing and management positions with managed care and insurance companies, including MetraComp, a United Health Care Company, Travelers Health Company, Liberty Mutual and American International Healthcare/AIG.
Mr. Paduda has a Master's of Science Degree in Health Management from American University. Health Strategy Associates is based in Plainfield, NH and can be reached at 203-314-2632 or jpaduda@healthstrategyassoc.com.
Mr. Paduda also has a lifetime commitment to competitive rowing and is author of the book The Art of Sculling. He continues to row in masters competitions and has won multiple national championships.
To arrange an interview or speaking engagement, contact: Helen King Patterson, King Knight Communications at 813-690-4787; or helen@kingknight.com.
The latest from Joe's blog
Why do some patients need more PT than others? Why does a therapist's treatment duration vary for patients with the same diagnosis? What conditions have the most impact on patient recovery? Thanks to WCRI's Vennela Thumula PharmD; Randall Lea MD; … Continue reading Getting smarter about PT.
A farce. Ok folks, I'm gonna get snarky here. First, there's the title. I think they meant "insurers" not "insurance"… the latter is quite consistent across all insurers A while back PropertyCasualty360's reported on a "rating" of workers' comp insurers by Forbes … Continue reading Forbes' "rating" of workers comp insurers is…